President Joe Biden gave companies new incentives on Wednesday to help more workers get their COVID-19 vaccinations, as demand for inoculations appears to be decreasing in the United States.
He requested, but did not require, that companies have paid time off for workers to get vaccinated, and also gave additional tax credits to businesses with less than 500 employees to help offset any expenses.
Biden Urges Businesses To Give Their Employees Paid Time Off To Get And Recuperate From Vaccinations
"No working American should sacrifice a single dollar from their paycheck because they want to fulfil their patriotic obligation to get immunized," Biden said, according to The New York Times.
During a White House meeting, the President announced that 200 million Americans had received at least one injection of the COVID-19 vaccine. Biden has also surpassed a goal he set for his 100th day in office, which is only a week away.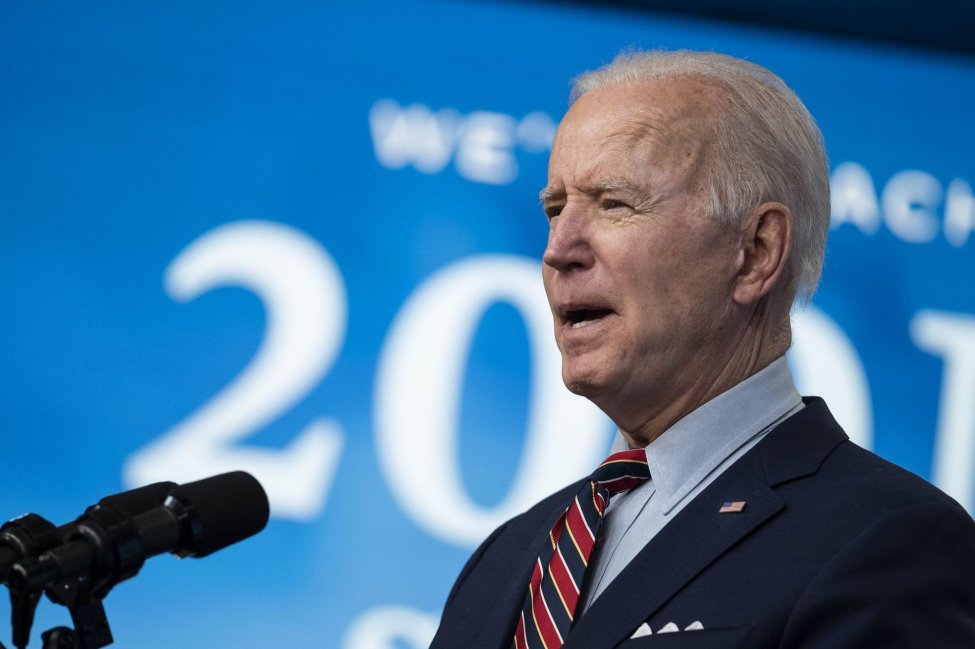 However, there could be much more difficult work ahead: Most Americans who were keen to get vaccinated have already done so, and persuading the vaccine-averse to queue up for a shot would be more difficult in the weeks ahead.
Michael Carney is the US Chamber of Commerce Foundation's senior vice president for emerging topics. "If you think about this as a battle, we're about to set foot in the hand-to-hand fighting part of the battle," he told the Times.
Paid time off can prove to be a powerful tool in the battle. Officials told the New York Times that about 30% of unvaccinated employees said it could persuade them to get vaccinated. Vaccination outreach programmes and immunization services are now being considered by some companies.
It would be critical to reach the unvaccinated in order to raise immunization rates to the 70 percent to 90 percent that scientists say is needed for herd immunity. According to the New York Times, approximately 40% of American adults have received at least one dose of vaccine, though rates differ greatly by state.
Since the first corona virus vaccine was authorized in December, millions of Americans have been on the lookout for one to get their hands on. However, according to a recent study, this could change in the coming weeks as the pool of willing recipients shrinks and only the vaccine-averse remain.
"While timing may vary by state, we predict that vaccine interest will likely hit a tipping point in the next two to four weeks across the United States," researchers from the Kaiser Family Foundation (KFF) wrote in a study published April 20.
As per Kaiser's own polling numbers, the number of American adults who have had one coronavirus vaccine shot or want to get immunized as soon as possible has slowly increased, rising from 55 percent in late February to 61 percent on March 21.
"If we use 61 percent as the current 'outer side' of vaccination excitement, we get around 157 million adults," the report's writers wrote. "That leaves an extra 27 million adults to go before we hit up against the 'enthusiasm mark,'" the team added, noting that the US Centers for Disease Control and Prevention announced Monday that more than half of the adult population — 131 million individuals — had now received at least one dose of vaccine.
Those last "enthusiastic" vaccine-seekers would have had their vaccines "in around 15 days" at existing vaccination rates, according to the writers, and "of course, if the speed of vaccination speeds up, it might be faster."
Other polls, on the other hand, show that vaccination adoption is also on the rise. In a January survey conducted by the Associated Press-NORC Center for Public Affairs, 67 percent of Americans said they'd be eager to have a COVID-19 vaccine, but that figure had increased to 75 percent in the most recent AP-NORC poll.