The pandemic outbreak has wrecked the hospitality business, hitting the airline industry since the beginning of the outbreak
Every country had imposed restrictions and travel bans, especially to hotspot areas. It's been more than a year since the first outbreak was reported and the spread of the virus has still been active. 
Some nations have moved their travel ban and made rules liberal fearing a disruption in their tourism. This has also been a cause of the spread of the virus.
Now that you can travel to any part of the world, You need to be considering a lot of factors and prepare yourself, When you have booked your ticket and have few days left to depart make sure you take every measure that ensures safety.
Let me explain to you about factors that need to be considered while you are traveling internationally.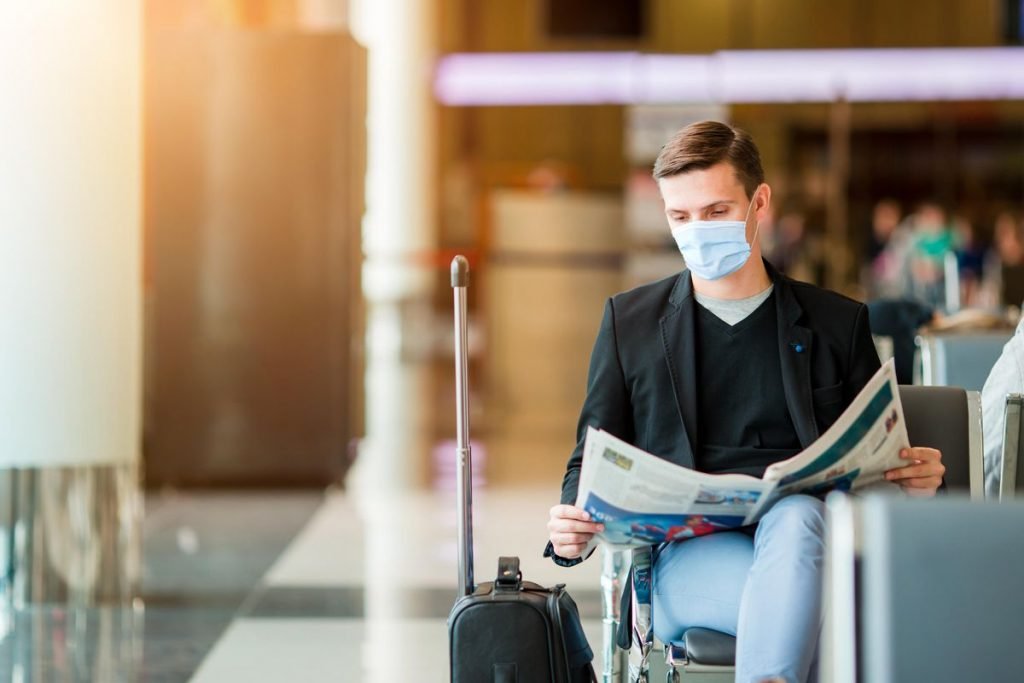 Important points to focus
List it down
Since the travel bans are unwinding slowly, it means that the exposure and risk will always be high.  Since vaccines are available, taking the first shot will be very important.
Since the vaccine works only after 2 weeks, plan for your trip only after the second week of taking your vaccine. So preventing yourself turns out to be more important when you initialize your long-awaited traveling.
So carrying a kit with essentials will keep you safe from getting infected. Firstly, a  sanitizer with more than 50% alcohol content is important for you to clean your hands if you feel skeptical about touching anything around you, even if you did it accidentally.
The spread of the virus has not been limited, and taking preventive measures has remained important even today. So carrying disinfectant wipes, tissues, gloves, a few masks, and a face shield would give you utmost protection.
Aerosols through a sneeze, cough, or talk would increase the chances of spreading the virus from one person to another. So, carrying sanitizers are of great importance. Make your traveling experience memorable and carry a precautionary kit that could maintain a high level of hygiene and protect you from the COVID-19 spread.
Know more about :Factors Affecting COVID-19 Transmission
Think before you touch
While traveling, you have an array of stuff to restraint from. Since the virus can be anywhere around you, it's unpredictable whether you will be infected from an ATM machine or a public toilet that you would use.
Everyone has a problem touching anything that they see around. So holding back from touching things around you when in public is very important. But circumstances leave behind no choice we will definitely need to be touching the ATM machine.
So every button that you touch with your finger might have the virus and every dollar that comes out of the ATM might or might not be infected. This is when you need to carry a disinfectant spray to solve the issue.
When you are in the airport, check-in areas and escalators are sure spots that you would touch. You could also use the liquidized form of the disinfectant. Even when you touch these spots and forget to disinfect your hands, do not touch your face or anywhere else.
Keep your wallet, keys, or smartphone inside your bag, and never expose them to the counter or areas where the virus might exist. To avoid being susceptible to the virus, keep sanitizing your belongings regularly.
Stay away from humans
Well, this has not been practical for everyone today where life has been turning out normal. Despite coronavirus still infecting people, the measures are not taken as recommended.
But you could follow what you need to follow, and protect yourselves from the dangerous virus. Keeping a safe distance of 6 meters was officially imposed on people but that has not been followed in many places. 
To get information, rely upon your phone or other means of technology available. Get your boarding pass from the automated machine instead of getting it from someone at the counter. Later, sanitize your hands to make sure you are safe and sound.
If you are hungry and left without a choice in the airport, make sure you order from a restaurant that follows safety protocol. Do not touch the nearby surfaces and keep a 6 feet distance from the staff and use a contactless payment method. 
Clean up
Before being seated in an airplane, use your disinfectant wipes, wipe your seat handles and the surroundings to keep yourself safe. Rush through the tray table and anything attached to that through the wipes.
These are spots that increase any chance of infections because the Aersols with infections may be alive. Only direct contact with your face, especially your nose, mouth, or eyes, will increase the risk of the virus spreading.
So be cautious when you enter a toilet or use an ATM counter with a touch screen. Roll the tissue over and help yourself in the safest way possible.
Be safely seated
Since the airline industry has Kickstarted its daily airline services, people have been excited to take a vacation after staying at home for months. Booking your seat online gives you complete choice to choose where you sit.
Choose a corner seat, more precisely near the window, where you don't have to contact many people. This will be the best way to prevent any acquaintance with other travelers.
Research suggests that window seats will be the best way to avoid any spread of infection from Coronavirus. So stay seated until you reach the desired destination.
That would be a difficult thing to control without taking a loo break. But if you knew that infected people might have a tendency to spread the virus to other seated passengers you would be surprised. Some do it knowingly while others do it accidentally and we have seen many viral videos from around the world. 
Avoiding indirect risk is possible only when you keep your hand sanitizer and avoid any direct contact with your eyes, nose, and mouth. Things are slipping away for the whole world and the spread of the virus has been taking a deeper turn.
New strains of the virus have hit the road and are moving faster than the older variants. It's contagious and was spotted in UK, US, and many other nations. But people are not careful about this. You can be careful enough to save yourself and other members of your family.
You might have grandparents or relatives who are at a greater health problem. Why would you be careless and travel around the world when people are losing their lives every day.
Staying at home would be safer, but if you have been losing your mind and want a vacation somehow, take extreme measures and stay active and protected from the dangerous coronavirus.
Click here to know more about: Myths And Facts On COVID-19 And Reinfection