There was no place we could turn to in order to get unbiased information on supplements. Sure, there was Wikipedia, but it wasn't getting deep into the science. Everyone else? Had an agenda. Supplement companies misrepresenting science. Media sensationalizing headlines. Companies and individuals pushing unneeded supplements and other products onto you.
That's why milamhealth.com is started. MilamHealth.com is put together by a team of Dietary supplement advisors, Certified Personal Fitness Trainers and writers in order to help men and women from all over the world to live a healthy life. In our website, we offer health tips, advice and in-depth reviews on Diets, Weightloss, Fitness, Supplements and different diseases and conditions. The experienced and honest reporters and reviewers at MilamHealth examine the specified products and supplements for its consumers and help them decide whether those are suitable or not.
MilamHealth connects the marketers to its consumers, helping both parties with their requirements. We report on a wide range of both products and supplements researching and reviewing from beauty care to healthcare and fitness products to psychological care products. We also keep checking on credible services and safe membership programs that are available in the market for customer care. MilamHealth provides honest and accurate information driven by credible sources. You will only find working tips, real remedies and transparent reviews here!
Feel free to go through our health articles, health and fitness tips, pieces of advice and authentic reviews. Please do share your thoughts using the commenting section available on all pages. If you have any questions, please go to the contact page, fill the form and submit, you will be replied within 24 hours. Thank you for stopping by!
Ravleen
Ravleen Chawla, a writer with 5 years of experience and can write on multiple niches. She believes
in two things either engrave something worth reading or accomplish something worth writing.
Adity Bera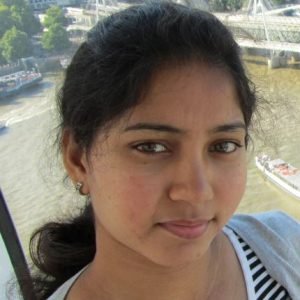 Adity has done her degree in Engineering from WBUT and she also takes great interest in writing informative and knowledgeable stuff. Adity worked with numerous Health and Fashion blogs and take part in many health-related pieces of research. You will find her multiple blogs on Google which are published for different audiences. She also wrote on various niches including Relationship, Food, Fashion & Lifestyle, Health Supplement Reviews, Health, and Fitness etc.
Kate Simpson
Kate Simpson is passionate to try new products and then share her opinions with all of you. She has been a part of the MilamHealth team since fall of 2017. Over the last one year, she have met some amazing people and had the opportunity to share their terrific products and services. Her reviews have helped you make an educated purchase.