Contouring has become a big makeup trend for the past five years. The most important thing to keep in mind is that not all faces are equally created and finding out which one your fits into is one of the first things you want to do in regards to contouring for your face.
How To Do The Perfect Contour For The Face Shape
Each facial shape presents a different set of features and it's important to learn the ins and outs of makeup contouring for different face shapes. So here in this article "Methods to do the perfect contour for the face shape!" you will find the guide to makeup contouring, complete with an overview of exactly what it is and what tools you'll need in order to do it. Scroll down to read more.

Right Contour for Every Face Shape
Knowing your face shape is the first important step in knowing how to approach contouring your face. There is eight face shape, but to know which one is yours you have to determine what kind of face you have and you have to look at your features and jaw.
How to Contour Round Face Shape?
When your face practically resembles a perfect circle, the goal is to create a more angular shape. The main goal of contouring is to bring out the center of your face while slimming it along the sides. When it comes to highlighting, you'll want to bring out the middle of both your forehead and chin. When you contour the round face:
 First focus on the sides of your forehead, starting right above your temples
Making a diagonal line down towards the ends of your eyebrows to make this whole area appear narrower.
Contour down the sides of your face, starting under from your ears, down beneath your cheekbones,
Then straight down to your jawline.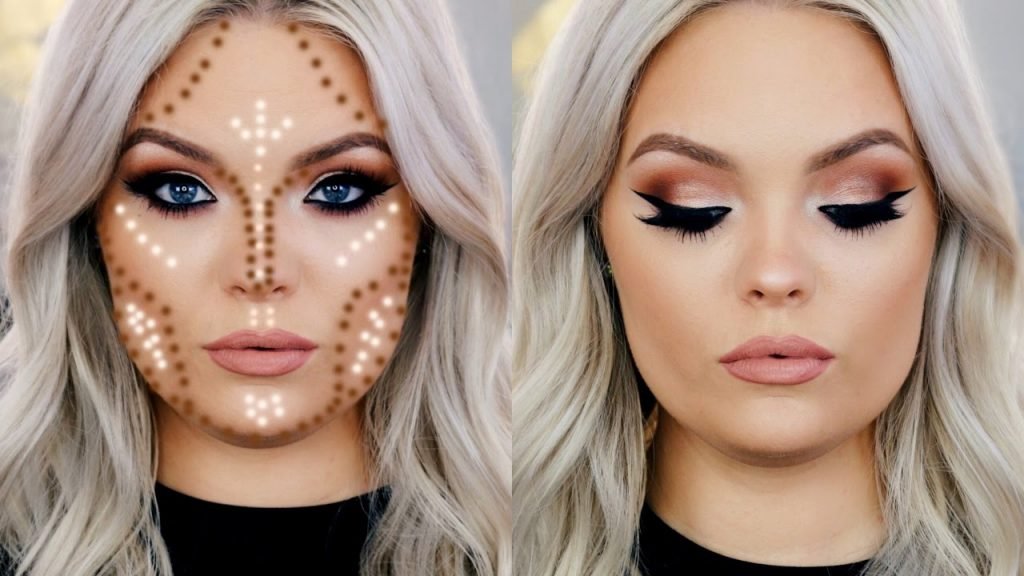 How to Contour a Diamond Face Shape?
This shape features a pointed chin and a narrow hairline, which can make for a harsh look. And it is mostly reducing the width around the cheekbone line. Try contouring the sides and center of your forehead, along your hairline to make it appear longer.
First focus on the middle of your chin and forehead
Shade the area below your cheekbones when pulling your darker contour color.
Make a sort of long-based sideways triangle ways.
Start from your ears, go out to about mid-cheek, and then bring it back in to just below your jawline
Fill in the triangle and be sure to blend thoroughly.
How to Contour a Heart Face Shape?
The goal of the heart faced shape is of contouring is all about creating a balance between the wider top of your face and the narrower lower half.
Focus on your forehead and chin in order to help broaden each.
Go with the darker shade and contour along the sides of your forehead and temples, ending right above your brow line.
Next contour in large sideways triangles starting from your ears, extending to the mid-cheek, and then back out towards your jaw line.
How to Contour a Square Face Shape?
If your face looks little boxy then you want to use your contour to soften around the edges.
Start highlighting the middle of both your forehead and chin
Use a darker shade on the sides of the forehead to slim it down
Make your hairline appear narrower
Contour the lower sides of your face
Start beneath your cheekbones
Make a diagonal line down towards the sides of your chin.
How to Contour Oval Face Shape?
It is the most balanced which means you won't be contouring to correct or balance any aspect of your general shape.
Highlight the center of the forehead and center of the chin
Try blending in some highlight under your eyes so they don't sink into your cheekbone.
Use contour on the lower parts of your face
Bring your line down your cheeks in a straight line and then drawing it back in towards the center of your jawline.
Now you have got an idea about the art of contour, so try it out. Hope you liked this article "Methods to do the perfect contour for the face shape!" and find useful. Are there any questions or if you have any other suggestion and inquiries you can get in touch with me through the comments section.