It was more than a year ago we, the global population unexpectedly got dragged into the purgatory of the COVID-19 pandemic. Turning back, we can see a long list of losses that the pandemic has bestowed us with.
We thought this calamity would end soon, so as the days of facial masks, but it only became super-furious. Even after it has been far longer, we couldn't fight off the fatal coronavirus as well as get rid of facial masks. And still, its wrath didn't shrink.
Pros And Cons Related To Continual Use Of Face Masks
Thinking about the pandemic, the first thing that comes to our mind is a masked picture of ourselves. Every day we are disgusted and wish when we will be free of these masks and go back to normal life.
Indeed these masks act as a guard to protect us from the virus. But, have you ever thought that these masks would gradually hand you out certain complications?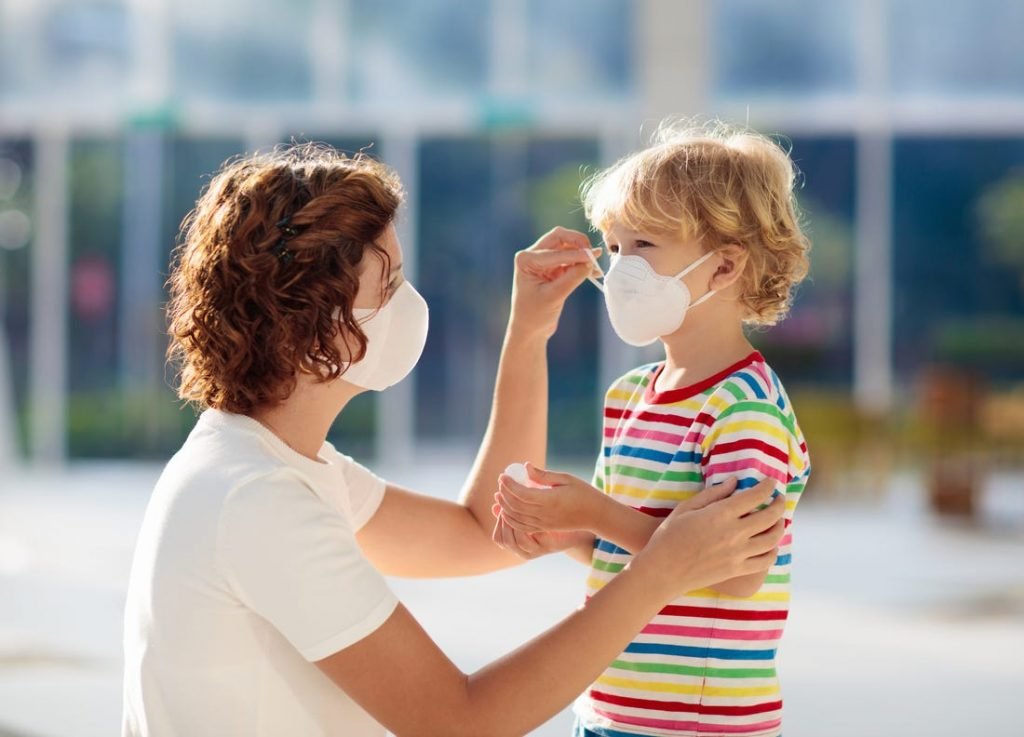 Why Is It Good To Wear A Mask?
Masks are the most essential thing when we are under the threat of the current pandemic. This simple custom to wear a mask can benefit us a lot in a remarkable way. It shields us from any particles entering the body through both our nose and mouth.
When emitted from a carrier, the particles in the droplets are going to stay in the air for a longer time, especially the coronavirus particles. Inhaling with no mask will leave you at risk as the virus will enter the body through your respiratory system.
So, if you could save yourself from the coronavirus, what do you think has assisted you in that?
Let's have a deeper look at how effectively face masks can benefit you.
It reduces the risk of airborne transmission of COVID-19
It acts as an armor and prevents other disease-causing germs
It reduces the risk of any transmission of particles from you in case you are a carrier
It shields you from allergens' entry
It helps you tackle pollution
Above all these, some people use them not to be in the spotlight of others' attention.
It is quite sure that a mask will protect you from many respiratory infections, but not all of them. Some experts say the cloth masks that are widely available in local markets or made at home may not be as good for this purpose as those surgical masks. This means the quality of your mask depends on the material in which it is made.
Some experts also suggest after a study that wearing a cloth mask along with a surgical mask (double masking) or two surgical masks together is preferable. However, we know it may not be practical for everyone, especially those who suffer from breathing difficulties.
What is Wrong With Wearing A Mask?
As part of the battle against COVID-19, CDC recommends we all use at least a cloth mask while interacting with others or being in a crowd. You are indeed protecting yourself and others at the same time you wear it. However, soon after wearing it, we start to feel pain in our ears and difficulty in breathing as well. These are the common issues we feel, but further, there is much more awaiting us if we use it every day for a long time.
Have a look at the practical issues that a face mask can bring to you.
Rashes and redness
perioral dermatitis
Causes fog in glasses which results in blurred vision.
Uncomfortable feeling
Brings a false sense of security
It impairs communication
Prevents emotional signaling especially between a teacher and a student
It results in the formation of acne
If you wear a mask for a long time, a mix of sweat and saliva, and other particles will probably stay in a congested area of your lower face. In many people, this reacts as an irritant and results in the development of acne especially in those who have sensitive skin.
For those who have an underlying condition related to breathing, it is not recommended to wear a mask. It is also better to avoid masks for a child who is under 2 years of age as well as certain people since they are not able to remove them as their own.
If we conduct a survey on people regarding the difficulties in wearing a mask, we will see the majority feel discomfort and irritation. Currently, people are used to masks but not with the probable difficulties related to wearing those. 
Read more to know about: How Important Is Social Distancing To Help Prevent COVID-19?
When To Wear A Mask?
Whenever there is a risk regarding the transmission of infections apart from COVID-19, properly wearing a mask will do the needful.
The current times in which you should use a mask are,
While in a public setting
While traveling through a public transportation facility 
Around anyone who doesn't belong to your household
When someone in your house lies ill with the pandemic. 
When To Avoid A Mask?
Even though masking is crucial in the current world, there are some occasions in which you should avoid it.
If it risks your health, it is better to avoid wearing it.
There are so many who cannot wear it safely during work, or it creates some workplace risks. People who have certain health conditions or physical disabilities may not be able to wear them safely.
If you are involved in some definite activities
While swimming and lifting heavy objects, these masks should not be worn. In both cases, the mask will cause adverse effects and will result in exhaustion and breathing difficulties.
While swimming, the mask will get wet, and there is no use for a wet mask as it will not give you any more protection.
It is not possible for us to continue wearing a face mask every day. Experts also agree with certain troubles which are the result of shielding your face with this life savior. Whatever be the pros and cons, we have to go ahead with wearing one until we reach herd immunity. Since these masked days are outrageous, so let's hope and wait for a new beginning. The efforts to fight off the hostile pandemic have been effectively going on, soon to liberate us from this trauma. 
Be alert and learn more about- Life After Taking The COVID Vaccines – Side Effects, Risks, And Precautions