Long COVID or Post-acute sequelae of COVID-19 are some lingering symptoms found in some people for weeks or months after they begin to recover. Commonly, it is known as long COVID, and experts now coined a new term for it, post-acute sequelae.
Researchers also found that about 10% of people with COVID-19 get long COVID and it can happen to anyone whether you are young, old, healthy, or have a chronic illness.
There is no one type of person who is more likely to suffer from long-term COVID-19 symptoms and issues, though some doctors say they are seeing far more females showing such symptoms. 
PASC Or Long COVID Syndrome
Long COVID syndrome is also referred to as PASC, post-acute COVID-19, long COVID, post-COVID, long haul COVID, and the people who have been affected with this syndrome are known as, long hauliers.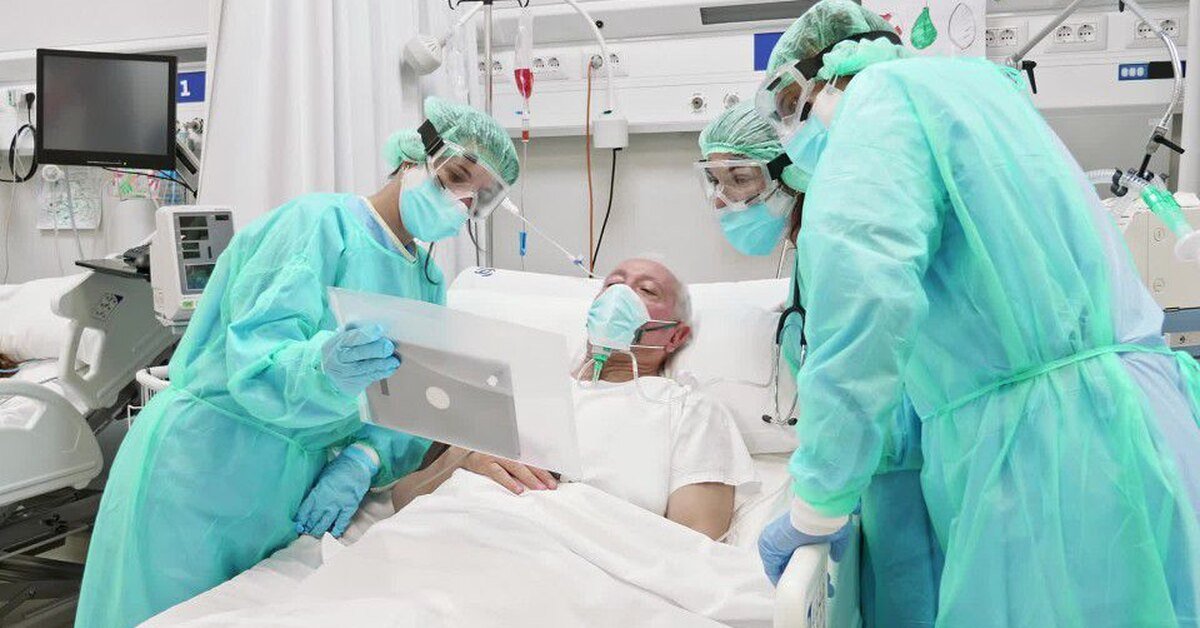 Even though there are so many recovered cases of COVID-19, people have been reporting that even though they are no longer infectious or testing positive for SARS-CoV-2 that they are experiencing some symptoms which never go away or develop new symptoms unrelated to the initial infection. 
Those who are experiencing long-term effects of COVID-19, so not fully recover for weeks or months after the start of their symptoms. Some of them may even require hospitalization and others may not have been hospitalized.
Researchers also found that it is extending beyond 3 weeks since symptom onset and chronic COVID-19 is extending beyond 12 weeks. Older people and those with other serious medical conditions are the most likely to experience lingering COVID-19 symptoms. However, the research found that young and healthy people have also reported feeling ill for weeks to months after infection. 
What are the causes of Long COVID (PASC)?
Experts are still trying to figure out the causes of Long COVID. The virus that causes COVID-19 is the SARS-Cov-2 and it can trigger an overactive immune response which also causes damage throughout the body.
Some of the causes of long COVID are:
Treatment provided for the patient
Prevention of COVID-19
How long the patient took to recover from COVID
Heart and brain-related problems
Immunity power of the patient
vaccines
Reports from the Centers for Disease Control and Prevention show that those hospitalized with severe symptoms, regardless of gender, were more likely to suffer effects from the virus for a longer time.
Also, prolonged symptom duration and disability are common in adults hospitalized with severe coronavirus disease in 2019.
Fatigue, muscle weakness, sleep difficulties, anxiety, and depression were the most common symptoms seen in those who were still showing symptoms at least two weeks after contracting the virus. 
Read more about: Factors Affecting COVID-19 Transmission
Symptoms of Long COVID or PASC
The effects of the virus can last for weeks or months. It can seem like a cycle of improving and then getting worse again. The lasting symptoms of long COVID include:
Fatigue
Post-exertional malaise
Cognitive dysfunction
Palpitations
Brain fog
Loss of smell and taste
Shortness of breath
Cough
Joint pain
Chest pain
Anxiety and depression
Skin rashes
Constipation
Blurred vision
Tremors
Neuralgia
Memory loss
Tinnitus
In some cases, you might also have sleep issues, anxiety, gut problems, fever, muscle pain, depression, headache, and rapid heartbeat. In rare cases, PASC affects the functioning of your organs and you may get lung and heart-related problems, kidney issues, hair loss, skin rashes, and a hard time with concentration and memory.
That is, there is a cluster of symptoms that may change over time and can affect any system within the body. The Centres for Disease Control and Prevention has listed symptoms of long COVID which include inflammation of the heart muscle, lung function abnormalities, acute kidney injury, rashes, and neurological complaints.
A survey conducted among the long COVID patients found that they are experiencing more than 200 total symptoms. They even have testicular pain, urinary problems, menstrual changes, strokes, and seizures. 
This wide range of symptoms and illness make it difficult for doctors to diagnose and treat the condition. Scientists from the UK's National Institute for Health Research found that these symptoms may not be one illness, but at least four different symptoms.
How to prevent Long COVID Syndrome?
The only way to prevent long COVID is to prevent getting COVID-19 infection. It can be avoided by taking some simple precautions, such as physical distancing, wearing a mask, keeping rooms well ventilated, avoiding crowds, cleaning your hands, using alcohol-based hand sanitisers, coughing into a bent elbow or tissue.
To reduce your risk of getting infected, maintain at least a 1-metre distance between yourself and others.
Wear a mask and use, store, and dispose of it appropriately
Clean your masks before and after you put on your mask and you take it off
Dispose of a medical mask in a trash bin
Avoid touching your eyes, nose and mouth frequently. Contaminated hands can transfer the virus to your eyes, nose, or mouth.
Clean and disinfect surfaces regularly and frequently
Stay home and self-isolate if you feel unwell
Keep up to date on the latest information from trusted sources
Seek medical attention immediately if you have any of the symptoms related to COVID-19.
So, hope you understood that PASC or long COVID is not just people taking time to recover from COVID-19.
Even people with relatively mild infections can experience lasting health problems and it cannot be assumed that people who are at lower risk of severe illness and death from COVID-19 are also at low risk of PASC.  
Read more about: Essential For Seniors To Know Before Getting Vaccinated Against COVID-19